Rag are hosting a film screening and discussion in Seomra Spraoi on October 17th, at 8pm.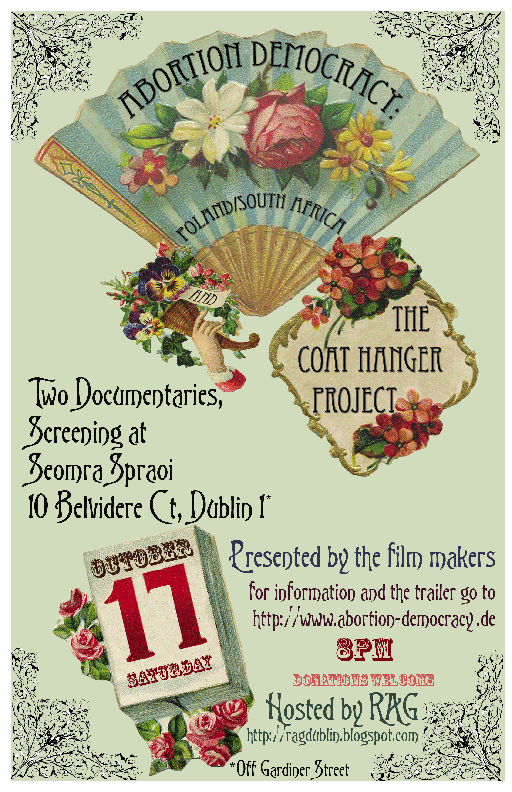 Two filmakers are on tour with films they have made on the subject of abortion. The first one is called The Coat Hanger Project http://www.thecoathangerproject.com/
and the second is Abortion Democracy: Poland/South Africa http://www.abortion-democracy.de/
The film makers will be there to talk about the films so there should be some great discussion afterwards.