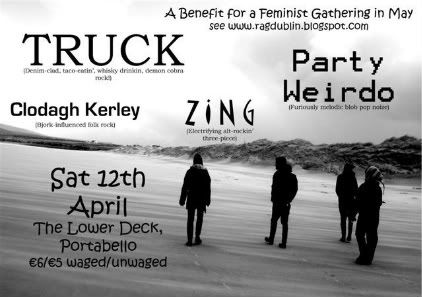 Sat 12th April, 8pm, Lower Deck, Portobello.
Benefit gig in aid of the RAG Feminist Gathering (Mayday weekend)
Truck: Deinm-clad taco-eatin' whiskey-drinkin' demon cobra rock!
Party Weirdo: Furiously melodic blob pop noize!
Zing: Electrifying alt-rockin' three-piece
Clodagh Kerley: Bjork-influenced folk rock
€6 min donation / €5 unwaged
Don't miss it!